Welcome to our family breeding of miniature American Shepherds "Des minis du Mont Salève". Located in Haute Savoie (74) near Geneva. 
Passionate about animals and having grown up with dogs, I decided to pursue my studies in a public school from which I graduated in 2014 with a BEP Agricole followed in 2015 by a BAC Pro Driving and Management of a canine / feline business. 
In 2019, in the middle of the Covid period, I finally decided to make my dream come true. I was looking for a puppy of my favourite breed at the time, the Australian Shepherd. During my research I came across the miniature American shepherd and it was love at first sight. In 2020 I acquired my first female, Stella, followed in 2021 by Tokyo, both bought in France from different breeders who are both of good lineage and represented by the breed's dog club. 
We are expecting a male and a female at the end of 2022, which we will get directly from the United States. 
Our aim is to breed and raise healthy, well-balanced dogs that are good in mind and in paw, while respecting the breed standard. All our breeding dogs are fully tested for hip and elbow dysplasia, MDR1, degenerative, multifocal retinopathy and drug sensitivity. 
All of these tests are, in our eyes, the proof of our seriousness and commitment. We make every effort to select each marriage according to the lineage in order to give birth to quality puppies. In order to preserve the natural beauty, but also the numerous skills of this breed, we are determined to never fail in our commitments. 
This is why we have made their well-being and their good development our priority. To achieve this, we offer a living environment that is conducive to their behavioural stability and development. Indeed, we are lucky to live in a small community in the mountains surrounded by forests and lakes. We spend a lot of time outside for long walks and sporting activities. 
All our companions live in total freedom: during the day, they enjoy the large grounds and the swimming pool which they love. In the evening, they return to the family home, where each has an individual space designed for this purpose. In this way, they can relax in the greatest serenity. They grow up and grow old with us!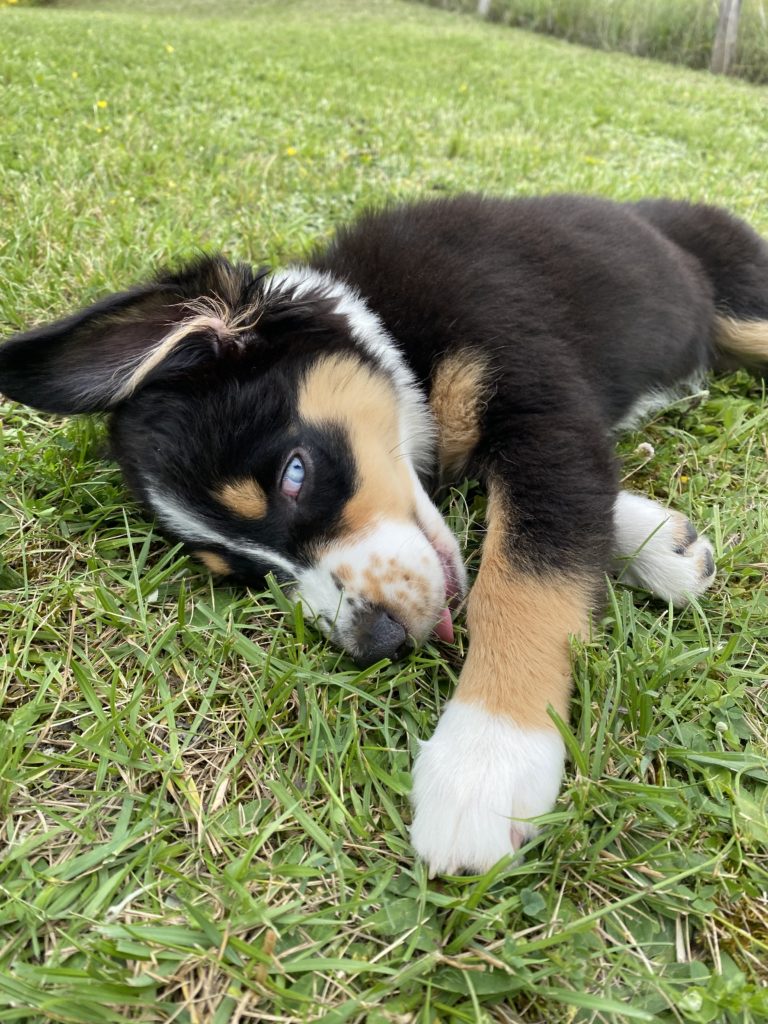 Concerning our puppies, all of them are born at home, the socialization of a puppy is determining for its future life, so we take care to put them in regular contact from their youngest age with any other breed of animals as well as children of any age. 
It is also important to introduce them to the noises of the continent such as hoovers, garbage bags, cars, etc. 
We take ownership of the choice of families, especially for all the following configurations: household composition, location, lifestyle. 
Adopting a dog must be a well thought out decision, taking into account many aspects, both financial and physical, in the short and long term. 
Indeed, a dog becomes a full member of the family for about ten years, with all that this implies… nevertheless, a canine companion brings happiness and stability to many homes.
– All our breeding stock is fully tested (MHOC, hip dysplasia, elbow dysplasia and MDR1).
– No inbreeding is carried out in order to improve the breed, so I use outside males which has travel and breeding costs of about €1,500.
– My breeding stock is chosen from quality farms, with diverse lines, often with parents imported from the United States where the breed was established, the price of a breeding stock is about 3 500 euros! An investment of about 5,000 euros per imported sire.
– We choose to offer a real quality of life to our breeding stock by having 700 m2 of land and a specific layout for their comfort. As well as practising a dog sport, walks with friends outside the kennel. Not to mention the hours spent with our dogs, our puppies, but also the future adopters, who have access to our PRIVATE Facebook group on which are shared photos, advice on education and questions.
– A professional kennel also means important operating costs: the dogs' food, veterinary expenses, the costs of the
expenses, electricity and water costs, replacement costs for each long journey, contributions to the MSA, the local health insurance fund and the
contributions to the MSA, insurance… Not forgetting, of course, a minimum wage for me.
– an identification by electronic chip
– a first vaccination
– a European passport
– a veterinary certificate of good health
– a contract of sale – invoice
– a registration in the LOF (Livre des Origines Françaises)
– a bag of 1kg high quality food
– a package of milk replacer for the first learning to clean
– a good basis for socialization
– a cuddly toy impregnated with the smell of his mother and siblings.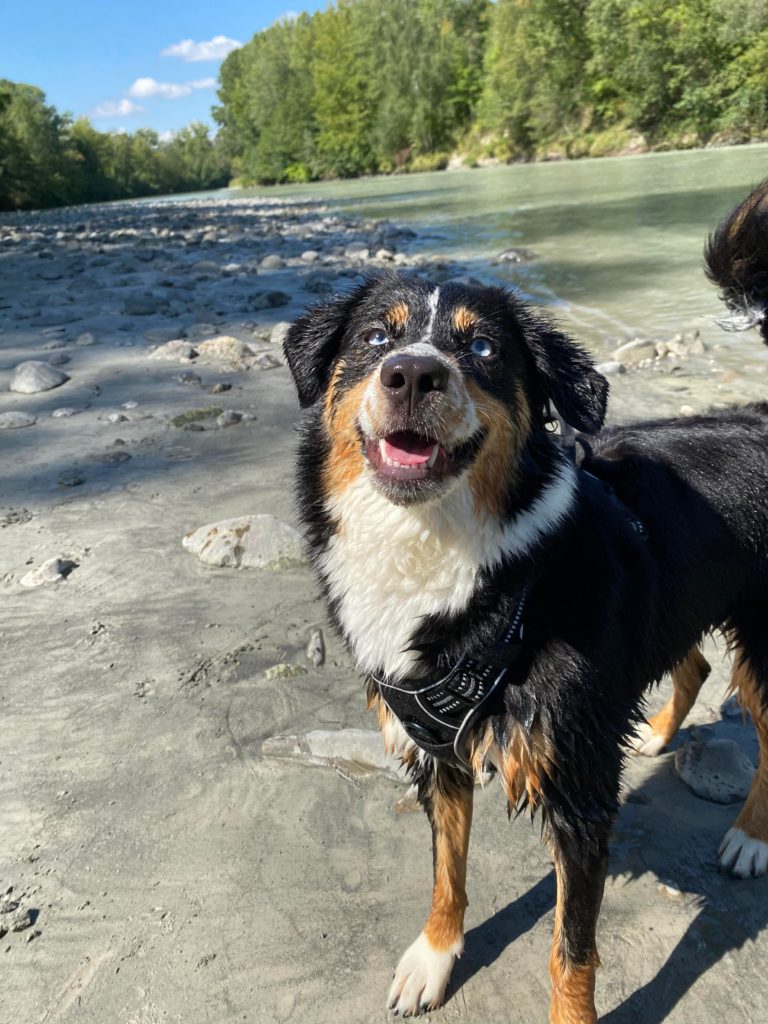 For any puppy bought out of reproduction, the future owner will have, through a written, dated and signed attestation
commit himself to have his puppy sterilized between 6 and 9 months.
The price of our puppies is :
– 2500 £ Without reproduction
– 3500 £ For reproduction
If you are interested in acquiring a puppy from our kennel, please contact us to be put on the
pre-adoption list. In order to avoid any last minute withdrawal, a deposit will be asked when the puppy is 5 weeks old.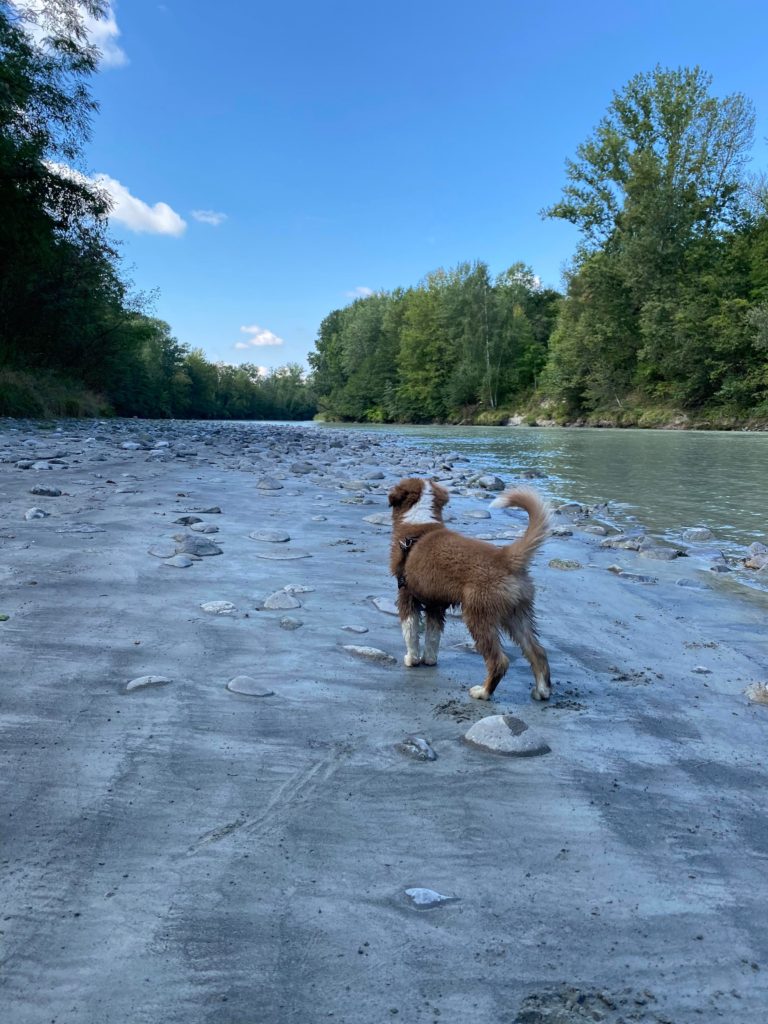 We have chosen to feed them with ORIJEN kibble. Orijen food is made in Alberta, the Canadian province. It was founded in 1975, in 2016 the distribution is done in 60 countries of the world.
The food plays an important role for your pet in the long term especially on rich animal protein, regional ingredient, without subcontracting and without by-products. Vegetable proteins are excluded.
– Puppy : Orijen Puppy
Rich in animal protein (chicken, turkey, herring – 38% in total) and fat, Orijen Puppy feeds a small puppy at weaning and growing without deficiencies.
– Adult : Regional Red
The composition of this food is also low in carbohydrates and high in protein (38%). Complete meals enriched with vegetables (pumpkins, zucchini, carrots) and fruits (pears, apples) for all ages and sizes.
HERITAGE RED MEATS
ORIJEN is different. It contains up to 8 different fresh or raw meats and provides a variety of proteins and fats that naturally promote excellent health. Beef, wild boar, bison, lamb, mutton, pork, goat and game are all raised on local farms in the heart of Alberta's ranching region using a simple, natural recipe: clean air, clean water and natural herbs. All meats are delivered FRESH or RAW daily with no preservatives and are packed with goodness and flavor.
FREE-RANGE POULTRY AND NEST EGGS
Our free-range chickens, ducks, turkeys and whole nest eggs are raised on local prairie farms and Ontario farms by people we know and trust. All of these meats are certified fit for human consumption. Delivered fresh to our kitchens every day, they are packed with protein and nutritious fats.
RESPONSIBLY CAUGHT WHOLE WILD FISH
Only ORIJEN uses freshwater and saltwater fish (not the chopped fish carcasses that are the industry standard) that are responsibly wild caught in the cold Pacific waters off Vancouver Island. All are certified fit for human consumption before they reach our kitchens.
All of these excellent products perfectly meet the nutritional needs of your companions and it is for all these reasons that we have chosen this brand for our breeding. This range can be found in many pet stores but also on the internet. Here is the direct link to the ORIJEN website where you will find more information.
Therefore, "birthday gifts" and "Christmas gifts" are to be avoided!
The risk of welcoming an animal that does not correspond to the expectations and possibilities of the family is high if one does not take the time to research the breed and its needs beforehand.